Alco Energy Rotterdam is the largest biorefinery in Europe. The result of a unique collaboration between Alcogroup and Vanden Avenne Commodities. In the Port of Rotterdam we are producing since 2010 ethanol for fuel, animal feed, green CO2 and electricity. We play a pioneering role in reducing greenhouse gases. Our ambition is to be climate neutral by 2030. About us
Our

Products

The corn kernel is used in an optimal way. At AER, we currently manufacture 3 products from that grain: bio-ethanol, animal feed and CO2. The next step is to also make corn oil. But we don't stop here. We are constantly looking for ways in which we can innovate both in the kind of raw material and our products.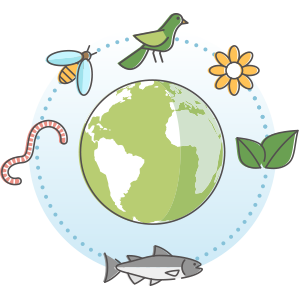 De potentie van de maïskorrel
In Rotterdam maken we bio-ethanol van maïs. Die komt uit Europese buurlanden en wordt in de grootste bioraffinaderij van Europa verwerkt tot hernieuwbare brandstof.
Deze maïs was niet bedoeld voor consumenten en is niet genetisch gemanipuleerd. De enige extra CO2 die vrijkomt, komt voort uit de energie die nodig is in het productieproces.
Het eindproduct zelf is CO2-neutraal, want het wordt gemaakt van een hernieuwbare grondstof. Het productieproces is dus regionaal en circulair en gaat niet ten koste van de Nederlandse natuur, biodiversiteit en bodem.

Lees meer
Sustainability
The ecological footprint is directly linked to what concerns us on a daily basis. For 30 years, we continued to research, develop and apply new methods and knowledge in our sector. This pioneering spirit is part of our identity and will drive us for at least another 30 years.
Read more